California remains inexplicably locked down

COVID-19 is endemic in California. There is not going to be a 4th wave.
Texas serves as a 'control group" to demonstrate that California could have safely reopened back in March 2020, if not much sooner. But, California inexplicably continues to keep the state locked down under the oppressive "yellow tier", which keep bars 75% closed, gyms 50% closed, indoor restaurants 50% closed, wineries, breweries and distilleries 50% closed, family entertainment centers (arcades, ice skating, roller skating, and indoor playgrounds) 50% closed, theme parks 65% closed, outdoor live performances 33% closed, movie theaters 50% closed, places of worship 50% closed, hotel indoor pools, spas and fitness centers 50% closed, cardrooms 50% closed, just to name a few lockdown restrictions.
1) Cases have been flat for the last two months.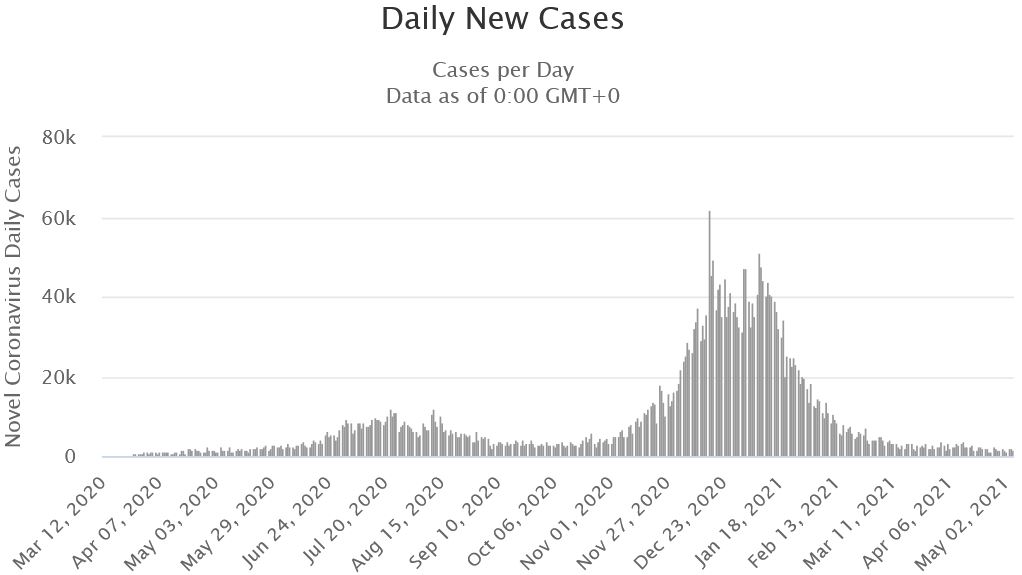 2) Much more important than cases is the question of whether people are actually getting very sick or not. In fact, California's ICU patient levels are lower than before the outset of the virus in March of 2020.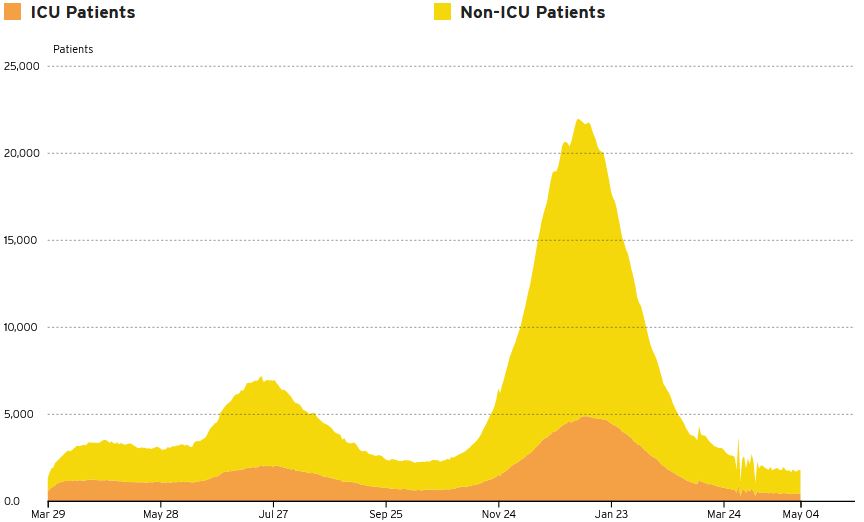 3) Texas serves as a control group to gauge California's over-response to the virus. Texas dropped all mask and lockdown madates on March 10, 2021. Cases never went up. ICU admissions never went up.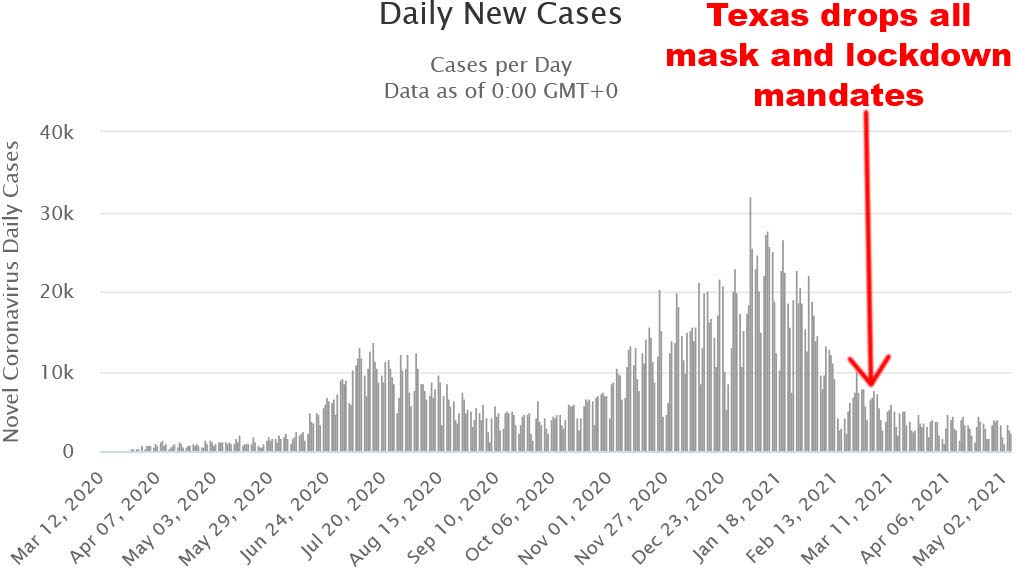 4) Texas ICU levels have continued to drop.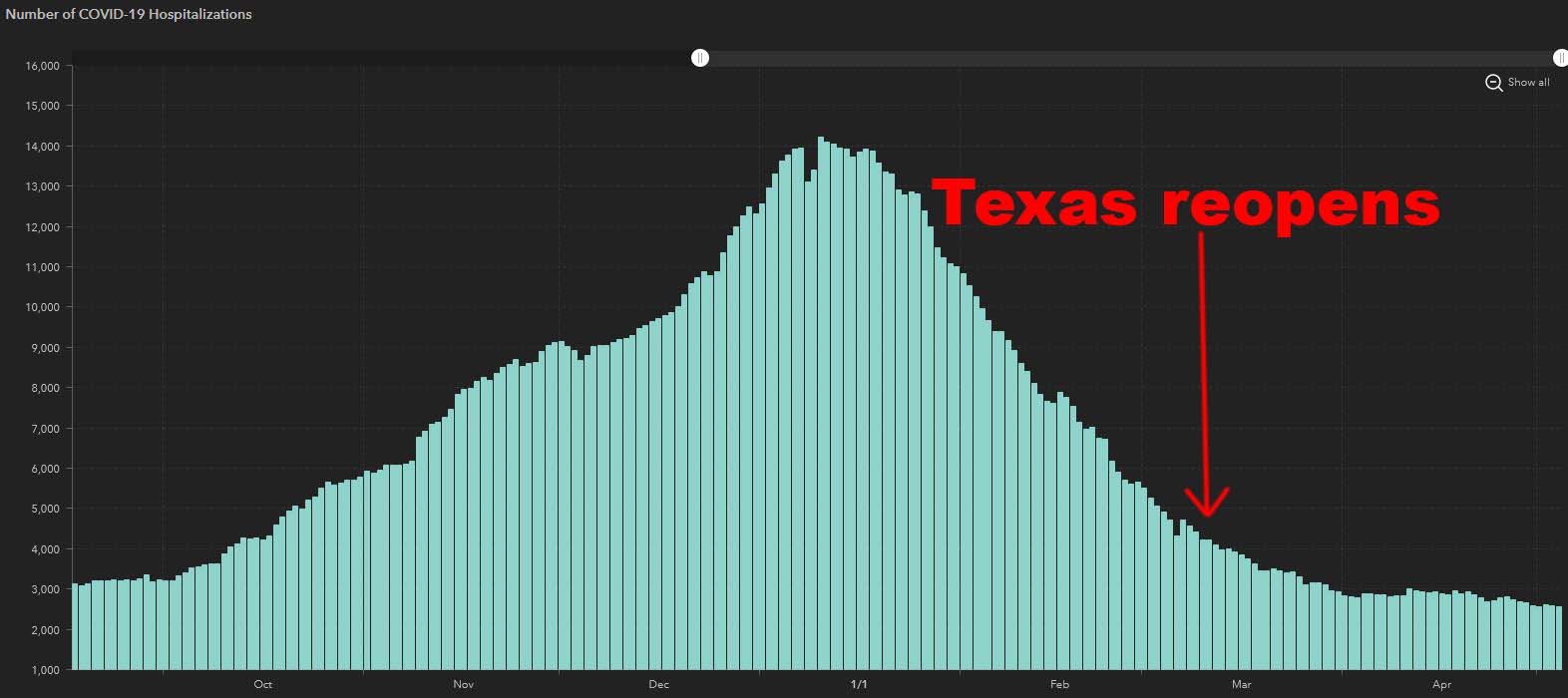 8) The vaccine, coupled with natural immunity, has clearly blunted any possibility of a "4th wave" in America. The United States is way ahead of the rest of the world in vaccinations (39.2%) coupled with natural immunity. India, for example, has only vaccinated 6% of their population. Brazil is at 12.2%. Australia is at 4.8%. South Africa is at 0.3%